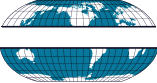 Summit Chapter of Tulsa, Oklahoma is a local chapter of IAAP®. Summit Chapter IAAP was chartered in May 1999.


IAAP
The International Association of Administrative Professionals (IAAP) is the world's largest association for administrative support staff, with nearly 700 chapters and 40,000 members and affiliates worldwide. IAAP is headquarted in Kansas City, Missouri.


MEETINGS
Summit Chapter meetings are held the third Tuesday of each month (except December) at:



Brookside Public Library
4515 S. Owasso
Tulsa, Oklahoma



One block west of traffic light at Peoria and 45th Place, just north of Interstate 44.

Members and guests meet at
5:45 p.m. for networking and sharing. Reservations are not required.

The evening program begins at
6 p.m., followed by a short business meeting. After the meeting, those interested gather for dinner at a nearby restaurant.

Plan to attend a meeting to learn more about IAAP and to meet chapter members.


MISSION STATMENT
Summit Chapter IAAP is dedicated to providing a learning forum, thereby enhancing and supporting the professional and personal development of its members.