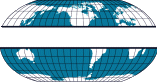 Certified Professional Secretary® (CPS®)
and
Certified Administrative Professional® (CAP®)




In today's ever-changing business environment, an administrative professional needs to seize every opportunity to stay on top of her or his career. Professional certification shows employers, clients, and associates that you are committed to professional growth. Certification is a mark of excellence that is carried with you everywhere you go.

The Certified Professional Secretary and Certified Administrative Professional programs are sponsored by IAAP. Almost 60,000 administrative professionals hold the CPS designation and over 700 hold the new CAP designation, first administered in May 2001. The CPS designation began in 1951. Both are earned through unique certification programs that go far beyond a simple evaluation of levels of knowledge and competency.

The American Council on Education recommends 32 hours of college credit be awarded for successful completion of the CPS examination. The actual credit given depends upon the decision of each institution.

Earning the rating proves your willingness to go above and beyond in your position. It makes a statement that you view your role in business as a career--not just a job.